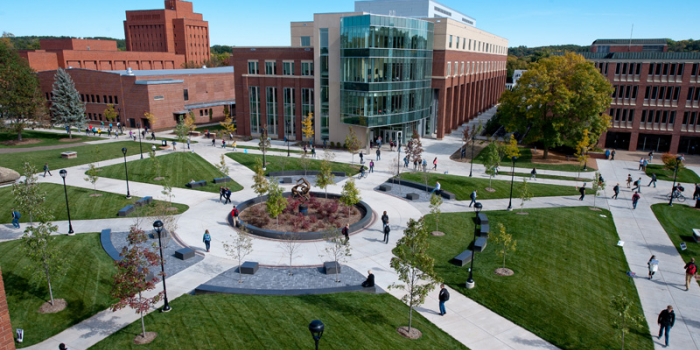 Recently we had the pleasure of discussing the University of Wisconsin MBA Consortium with Jessica Franson, Distance Learning Coordinator.
University of Wisconsin MBA Consortium is ranked an impressive #8 nationally in our 2015 Online MBA Rankings. From your perspective, what differentiates University of Wisconsin from the other leading online MBA programs? 
Jessica Franson: Innovation, flexibility and affordability. 
The University of Wisconsin MBA Consortium is ranked among the top online MBA programs nationally, along with being accredited by AACSB. Less than five percent of business schools around the world hold AACSB accreditation. The University of Wisconsin System is also recognized internationally for its quality education.
In terms of flexibility, the UW MBA Consortium believes that the old adage "one size fits all" doesn't work in education. Students have different needs and can select coursework that best fulfills those needs. Our program has 17 required credits and 13 elective credits in a wide variety of topics, which enables students to focus their education in a specific area or take classes in a number of different areas to get a broad overview. Students have also been given opportunities to help shape the curriculum. We routinely add new classes and modify existing ones to keep the curriculum responsive to current student and business needs. Students can also complete the degree entirely online without any required trips to the campus, although we welcome them to attend the graduation ceremony. 
Affordability is another key factor that sets our program apart from other leading online MBA programs. With tuition set at $675 per credit, the 30-credit MBA currently costs $20,250. Along with a modest $2,500 for books and materials, the entire cost for the 30-credit degree is about $23,000.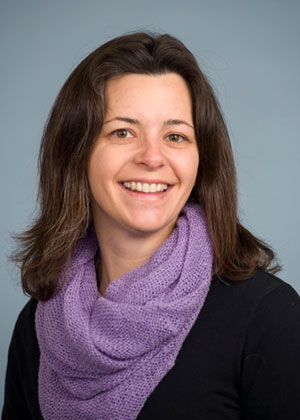 Jessica Franson, Distance Learning Coordinator, University of Wisconsin MBA Consortium
The University of Wisconsin online MBA program is a consortium of four campuses. What is the consortium exactly?  
Jessica Franson: Four University of Wisconsin System schools comprise the University of Wisconsin MBA Consortium, UW-Eau Claire, UW-La Crosse, UW-Oshkosh and UW-Parkside. UW-Eau Claire serves as the managing partner for the Consortium, which means every student in the online program applies and registers for classes through UW-Eau Claire. The diploma is issued by the University of Wisconsin System, much like any other UW System degree. Rather than being granted by one institution, however, our diploma is granted by all four partner schools. Each of the four partner schools currently has an on campus MBA program and instructors from those each of the programs teach online Consortium classes. Students from the partner campus MBA programs are also enrolled in classes offered by the Consortium.
What benefits do an MBA candidate derive from the program being a consortium? 
Jessica Franson: The greatest benefit is working with a diverse population of peers. Students from the on campus programs at each of our partner institutions can elect to take MBA electives or foundation courses through the Consortium online, giving both the on campus and online students varying perspectives from around the world. Students also benefit from being able to work with graduate instructors from four different schools, rather than just one. We also strive to keep our class sizes small, giving students a highly personalized experience. Our average class size is around 25 students.
From an admissions perspective, what qualities does University of Wisconsin seek in a prospective MBA candidate?
Jessica Franson: Although we have minimum requirements, we're looking at more than just test scores and GPAs. We look at what the individual can add to the program in terms of professional and educational experiences and also what we can do for the student.
As an online program, University of Wisconsin obviously has students from across the US and even the globe. What is the typical demographic makeup of a given class?
Jessica Franson: Here's a visual snapshot of the demographics that represent our students: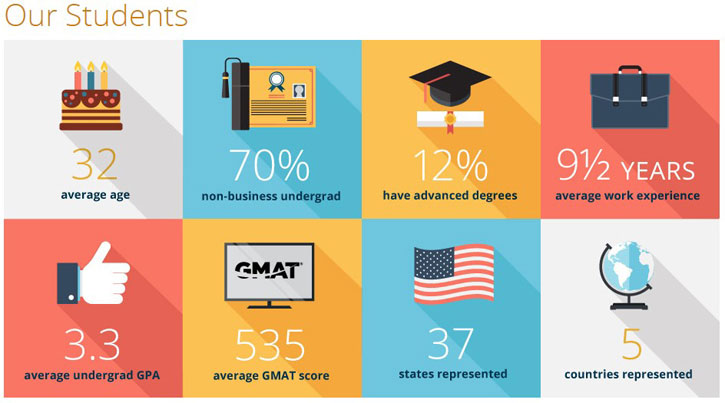 Lastly, what advice do you have for people interested in pursuing their MBA via University of Wisconsin MBA Consortium? 
Jessica Franson: When looking for an MBA program that best suits an individual's needs, there are many things to consider. Some of those factors include cost, length of the program, time required and reputation. Many students find that the University of Wisconsin MBA Consortium ranks high in each of these categories, and as one of our recent graduates said, "The Consortium MBA program has the biggest bang for the buck". The University of Wisconsin MBA Consortium is designed for students who have families and are working full time jobs. Although students have seven years to complete the program, the majority finish in 2 ½ - 3 years. For individuals interested in pursuing their MBA with us, we encourage them to apply as early as possible as classes do fill up pretty quickly. View admission requirements.
Thanks to Jessica for participating. For more interviews, check out our Online MBA Report Interview Series.