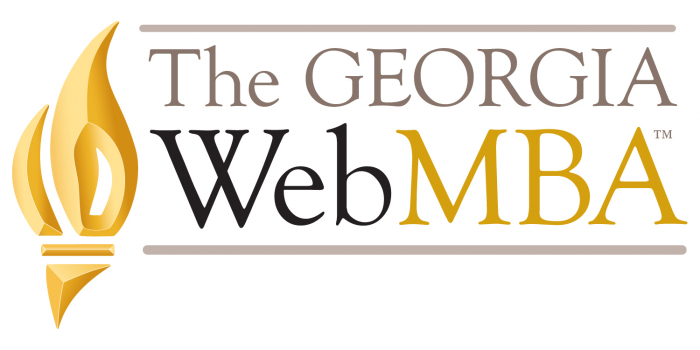 Recently we had the pleasure of discussing The Georgia WebMBA with Faye S. McIntyre, Ph.D, Lead Dean of the WebMBA and Lead Dean at the Dean Richards College of Business and Sewell Chair of Private Enterprise, University of West Georgia
The Georgia WebMBA is ranked by OnlineMBAReport as #24 of all public schools and #9 in the south.  What contributes to that ranking?
The Georgia WebMBA benefits from the foresight of business school deans who began planning for the program in the 1990s, when most online programs were undergraduate only and little more than a series of correspondence courses. The revolutionary program was built around the concepts of staffing with the best faculty, curriculum that brings in real-world applications, and an active learning environment where students engage with each other in team-based activities. We have grown from the first cohort of 29 students in Spring 2001 to almost 600 enrolled students from around the world this year. Just as our numbers have increased, so has our quality and the value added for our students.
The Georgia WebMBA is consortium that includes 6 institutions of higher learning.  What can a student expect in terms of interaction with all 6 schools?
The Georgia WebMBA is offered through Columbus State University, Georgia College & State University, Georgia Southern University, Kennesaw State University, University of West Georgia and Valdosta State University, all members of the University System of Georgia, and all accredited by AACSB International (The Association to Advance Collegiate Schools of Business), the leading global accrediting body for business schools. At orientation (the only required face to face component of the program), students meet faculty, staff and deans from all six universities. Students may have team members from other universities, and they will have faculty from other universities. Everyone working in the program supports all students, regardless of the school in which they are enrolled.
What type of student typically enrolls in your online MBA program? 
Over the years, our student demographics have remained very similar: average age is 30-33 years with average 12 years' work experience and 6 years' managerial experience; typical student body is 45-50% female; and we have enrolled students from 40 states and 14 countries. We have students who work for global and national companies, students from smaller businesses with a more local or regional focus, and students from non-profit and governmental agencies and educational institutions. Our goal is to leverage the diversity in the student body to create an interesting and dynamic online classroom environment.
The Georgia WebMBA has a mandatory 2 day orientation in Atlanta.  What transpires during that time?
The orientation focuses on team building, program requirements and information, and includes interaction with our program faculty, staff, and deans. Sessions include communication and team dynamics, personality assessments, technology updates, presentations by course leads for each WebMBA course, and presentations and meetings with first-semester faculty. Students work with their team members to set expectations, and they also have the opportunity to hear from and talk with a panel of current students and alumni of the program.
What career services and professional resources are available to MBA candidates?
Professional development services (job placement, resume assistance, mock interviews, etc.) are offered on each campus and are available to WebMBA students. They are also invited to attend campus events such as leadership lectures, executive roundtables and other events, though none of those are required.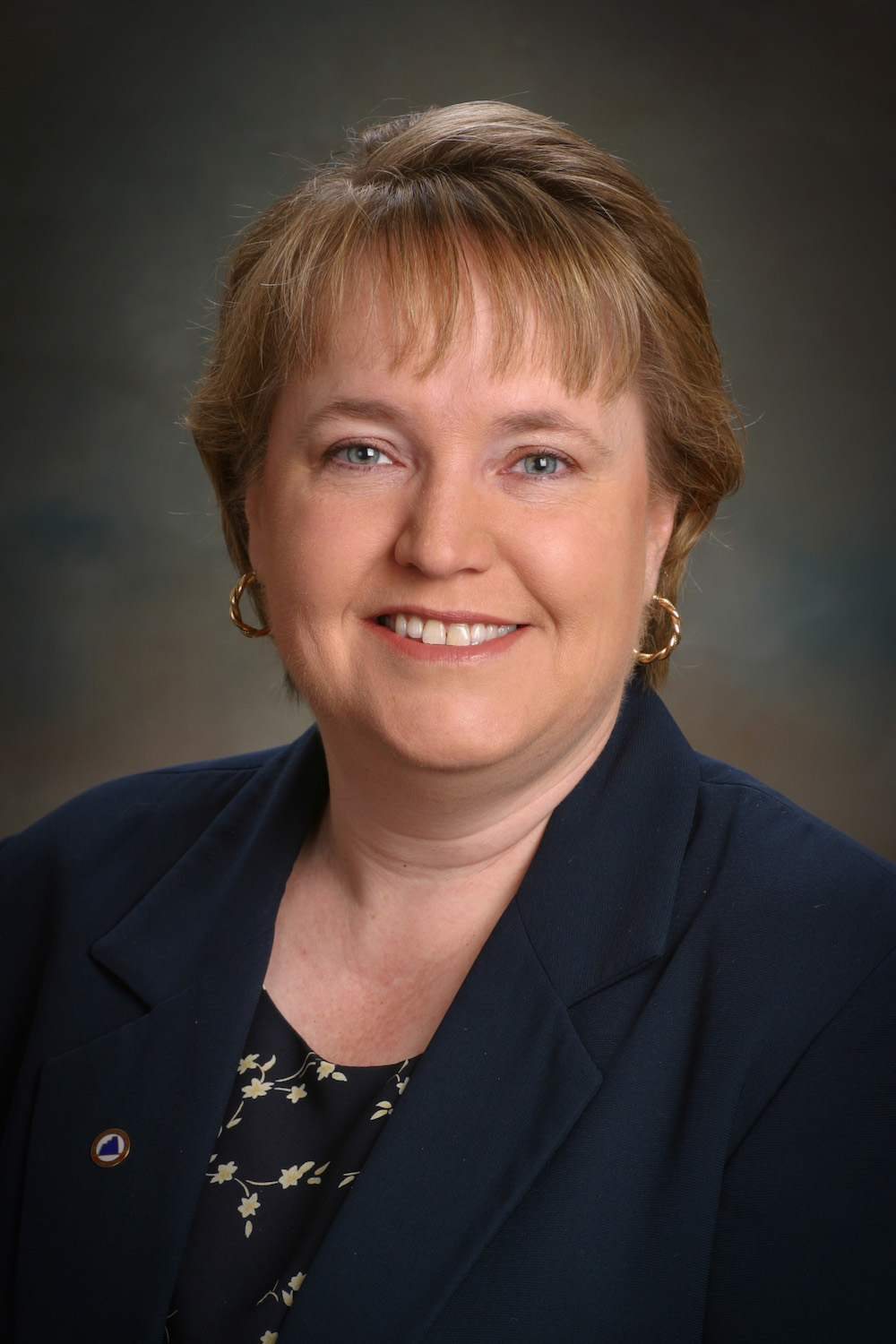 Why should a prospective MBA candidate choose the Georgia WebMBA?
With 18 years of experience delivering a high quality MBA program online, the Georgia WebMBA is one of the most well-established online MBAs and one of a few consortium programs that can pull resources from multiple schools. The curriculum of the WebMBA meets the same high standards as our on campus programs, and we continually assess learning outcomes to facilitate continuous improvement. Teams of faculty reevaluate each course for content currency, required assignments, and rigor. Programmatic and pedagogical innovations are shared with all faculty so we can learn from each other. An annual workshop for all faculty and staff in the program provides time for dedicated conversations and debriefs of the previous year's activities and assessments. Prospective candidates can be confident the Georgia WebMBA offers them an educational experience second to none.
 What companies typically recruit MBAs from your program?
The program is designed for working professionals, and many of the employers pay part or all of the tuition. So we do not focus on recruitment opportunities. If students are interested in employment assistance, each home campus has a Career Services department that can assist them.
Do students work as a cohort or in another way?
The Georgia WebMBA is both cohort- and team-based. Each cohort of students will take classes together each semester, so students know at the beginning of the program what to expect for the next five semesters. Within each cohort, students form and work in teams of four or five people. We consistently hear from students and alumni that working with their peers not only allows for better learning, but it mimics the virtual team environment prevalent in businesses today. Students bond with their team members, and they support one another. As a recent graduate noted "Working with the same team throughout the entire program was definitely a positive experience for me. We really got to know one another, supported each other, and held each other accountable. I would not have learned as much without them."
How do students in the online MBA program interact with faculty? 
The Georgia WebMBA includes an intensely interactive curriculum, and our expectations for faculty teaching in the program are very high. Comments from a recent graduate illustrate the student experience: "Professors in the Georgia WebMBA program were very accessible and open to fielding our questions. They were willing to join us on video chats to coach our team. I felt respected by them and encouraged in our careers."
Faculty are explicit in defining course expectations, they design active learning components, and they are both proactive in addressing potential issues and quickly responsive when questions arise. All professors teaching in the program have doctoral degrees, and the vast majority have industry experience; many also continue to consult with regional or national businesses as well. In addition to continued professional development in their chosen fields of study, faculty receive training in online teaching prior to joining the program and regular updates of those skills at annual workshops. We work hard to ensure that not only are we selecting the best faculty for the WebMBA, but that we are engaging in continuous improvement activities to meet student needs.
 What is unique about the structure of your online MBA program? 
The team-based environment of the Georgia WebMBA and our ability to select the best faculty from six universities make the program unique. Students learn from seasoned academic professionals with industry experience, and they learn from each other.
The history of the WebMBA demonstrates our commitment to and experience with online MBA delivery. Our program provides a high quality education at a reasonable price, as much as one-third or one-quarter of many competitors. Our goal is not to be the cheapest MBA program, but to be the best. Our value proposition is clear and consistent. We are proud to offer the program and pleased that we receive such positive feedback from those who have completed it.
With 10 required courses, are there any electives or specializations with the WebMBA?
Students take two courses per semester for five semesters. In order to maintain the team framework and to allow students to complete the degree in 17 months, we do not offer elective courses. Students may supplement the WebMBA curriculum by taking courses at their home university campus, but those are outside the scope of the Georgia WebMBA and do not substitute for program requirements.
What advice would you give a prospective candidate for your online MBA program?
We consistently hear from students and graduates that a key challenge throughout the program is time management. Since students are typically working professionals with families and community obligations, fitting in time to study, prepare projects, engage in online discussions, and work with team mates requires shifting priorities. So my recommendation is to communicate with friends, family and coworkers as you begin the WebMBA. Asking for their assistance in managing the time commitments makes them part of your support team and can help them feel excited about your progress and success in the program.
 
Thanks to Faye S. McIntyre for participating. For more interviews, check out our Online MBA Report Interview Series.