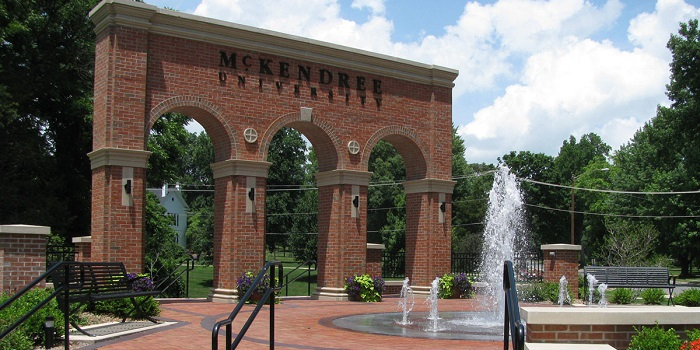 McKendree University offers a true online MBA program, with no on-campus time required in the completion of an MBA. Degree-seeking online MBA candidates dive into one course at a time, over a tight eight-week session per course. This is an excellent option for the busy professional who needs to complete his or her degree without any travel or physical face-time.
Even with a total online experience, faculty and peer students are available for interaction and feedback at McKendree. It is a point of pride that faculty respond quickly to the needs of online students via a variety of communication means. Dr. Spreng, professor of economics and director of the MBA program, was kind enough to tell us more about the online MBA degree from McKendree.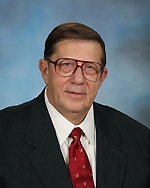 Frank Spreng, Ph.D., J.D., Professor of Economics & Director MBA Program at McKendree University
Describe the typical student who enrolls in your on line MBA Program.

The most typical students are younger working adults (25 to 35), most are already on a reasonable career path and have jobs involving varying responsibilities. A second group of students are recent graduates with wide ranging educational backgrounds. The third group is mid-career people seeking career changes or seeking enhancement of their current position.


Is the program fully online or is there a portion that must be completed at the physical campus?

Our on-line program is entirely on-line and can be completed without any visits to a campus.


Is there an area of concentration that the McKendree online MBA is known for? Or one that is most popular?

At present there are no concentrations available in the McKendree MBA Program. The emphasis of the program is general management and decision making. There is a slight variation in the program for students following an MSN/MBA track. This is only available to students who already hold a nursing degree.


How accessible are faculty?

Faculty stand ready to interact with students on blackboard discussion boards, e-mail and phone. Other conference and group discussions are sometimes used. Most faculty understand and follow the guide line that "rapid communication with students is the gold standard" of the McKendree MBA.


How can online MBA degree seekers best network with/interact with other students enrolled in the program?

For the most part the answer here is the same as the prior question. Students can and do interact with other students on blackboard discussion boards, e-mail and phone. Other conference and group discussion are sometimes used. The main method of communication is on discussion boards.


Is there a career services office or other professional support services?

Our career center is available to undergraduate and graduate students studying on campus or on-line. In addition, there is an office to facilitate student services such as registration, financial aid and related business matters for all on-line students. Other usual facilities are made available within the context of on-line education. These includes the library, staff psychologists, tutoring and others.


What kind of post-graduate support does McKendree offer alumni of the online MBA Program?

The principle support available which is of immediate interest to students is the career services center. In addition the MBA Director meets with individual students or talks by phone with graduates seeking career, job or further educational opportunities. Of course, MBA graduates are automatically members of the University Alumni Association, thus they can and, no doubt, some do participate in alumni activities.


Any advice for those seeking an online MBA degree?

Be certain that you are best served by an MBA degree. This is not the best option for all students.  
Select a school which is a known and well established college or university.
Select a program which will challenge you with cases, problems, group work and projects. Lectures/textbooks alone are not adequate at this level of study.
Select a program which features both academic faculty and persons with practical backgrounds.
Select a school which has a mix of theoretical and practical classes and activities.
Select a school which provides opportunities to hear appropriate speakers, work on useful projects, and interact with teachers who have considerable practical backgrounds.  
Find a school where many of the faculty, both part-time and full-time faculty teach both on-line and face-to-face.
Check out more interviews at Online MBA Report's Interview Series.