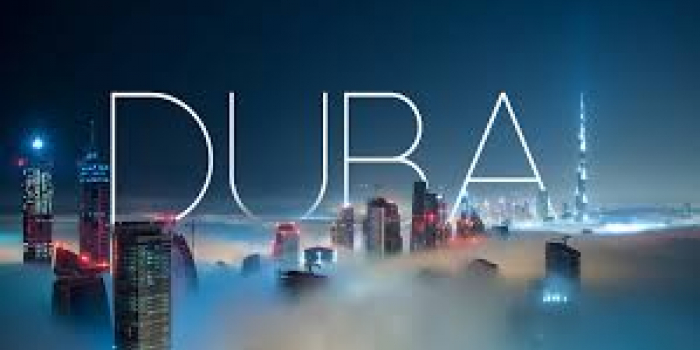 With a population of more than 2.6 million, Dubai is the largest city in the United Arab Emirates (UAE). It is also the largest re-exporting center in the Middle East and "ranks as the Arabian Gulf's leading multi-purpose business center and regional hub city, at the forefront of the globe's dynamic and emerging market economies," according to the Government of Dubai. Besides being the UAEs key re-export center, "Dubai has become a major venue for a number of growing, profitable industries and activities" including: 
Banking, finance and insurance
Business and industrial consulting
Corporate regional headquarters
Information and Communications Technology
Light and medium manufacturing
Meetings, conferences, exhibitions
Regional transport, distribution and logistics center
Tourism 
Thanks to growth in these industries, education is another rapidly developing area in Dubai, particularly post-secondary and business education. A growing number of top foreign colleges and universities have taken notice. According to the Dubai Government, Dubai Knowledge Park (DKP) "provides an excellent environment for training and learning support activities," so it has "attracted many world-reputed universities and training institutes." Along with DKP, Dubai International Academic City (DIAC), designed specifically for colleges and universities and "the world's only free zone dedicated to higher education," highlights partnerships with international universities from the U.S., UK, Australia, Belgium, Canada, France, India, Iran, Pakistan, and Russia. 
These leading academic centers cater to a community of more than 25,000 students from over 145 nationalities. Major academic programs in the Village and DIAC include business management and quality management, finance, computer science, engineering, media, education, fashion and design, biotechnology, and environmental studies. 
The Commission for Academic Accreditation (CAA) has licensed 79 colleges and universities to operate in the UAE, with post-secondary and business education seeing "greater collaboration between western and Dubai-based entities." Abu Dhabi, the UAE capital and located less than 100 miles from Dubai, is on the same path. Some of the top U.S. universities offering business degrees and other programs in Dubai (and Abu Dhabi) include: 
Duke University Fuqua School of Business - Dubai, Global Leadership Workshop
Harvard Medical School Dubai Center, MMSc-GHD
New York Institute of Technology Dubai (NYIT-Abu Dhabi), Management MBA
New York University – Abu Dhabi, Global PhD
Rochester Institute of Technology – Dubai, Master of Service Leadership and Innovation (replaces the MBA)
Other top schools across the globe that offer business degrees or programs in Dubai include: 
Canadian University of Dubai, MBA General Management, HRM, Marketing, Islamic Banking, Finance, Double Concentration
Cass Business School London, EMBA
London Business School, MBA, EMBA, EMBA Global
Manchester Business School UK, Global MBA
SP Jain Global School of Management Australia, EMBA, Global Family Managed Business (Global FMB)
University of Strathclyde Glasgow, MBA 
MBA students who choose to study in Dubai or Abu Dhabi can expect the same comprehensive and challenging curriculums offered at their school's main campus, but with one difference. Students have the opportunity to greatly enhance their global perspective and diversify their professional networks by engaging with the leading firms in the world and by studying and living day-to-day in a region that is now a major hub for international business activities. 
Besides the opportunity to train tomorrow's global leaders in an environment that exposes them to one of the most influential markets in the world, international colleges and universities that partner with UAE-based entities enjoy special privileges like 100% foreign ownership, no taxes and 100% repatriation of profits, and easy visa issuance procedures for students, faculty and staff. 
With incentives such as these and continued growth in the UAE, the rest of the world can expect to see an increase in top international colleges and universities opening campuses in Dubai, Abu Dhabi, and other burgeoning cities in the UAE. 
Sources 
"Active Institutions." Commission for Academic Accreditation (CAA). Commission for Academic Accreditation, n.d. Web. 06 Oct. 2016. 
Dubai International Academic City (DIAC). TECOM Group, n.d. Web. 06 Oct. 2016. 
Dubai Knowledge Park (DKP). TECOM Group, n.d. Web. 06 Oct. 2016. 
"Education." The Official Portal of Dubai Government. Government of Dubai, 2000-2016. Web. 06 Oct. 2016.