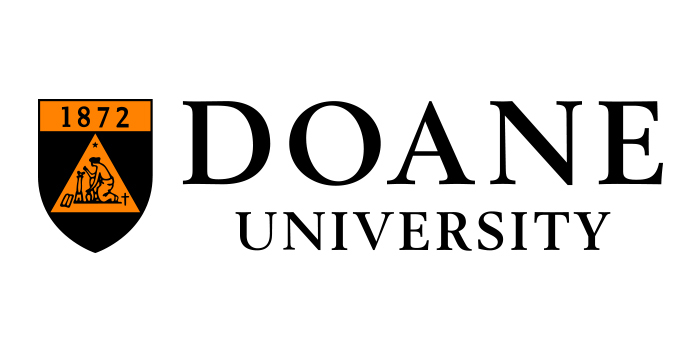 We had a chance to speak with Dr. Debora Sepich, the Director of Graduate Business Programs at Doane University about their Online MBA, with new Dean Dr. Jennifer Bossard at the helm and their innovative "Doane X" university partner program.
What is the latest news with Doane University's online MBA: any upcoming enhancements?
The most exciting news at Doane is that the MBA is now under the newly formed College of Business. We have a new dean, Dr. Jennifer Bossard who will be leading us into new areas of discovery and growth. This is a great opportunity that will open the door for collaboration with businesses and program growth.
What type of student typically enrolls in Doane's MBA program? 
The type of student who enrolls in Doane's programs are the student who likes flexibility and the ability to apply what she/he learns in the classroom within hours of learning it. The student who enrolls comes to us from all across the spectrum of diverse backgrounds, those who have liberal arts undergraduate degrees, criminal justice degrees, accounting degrees, to those who are extending their business studies. Our students are also interested in an opportunity to complete the degree at a pace that can be as little as one year. Its up to the student. If a student needs to stop out a term, there is no need to worry, jump right back in the next available term.
Doane emphasizes "Prestige without Pretension". What does this mean for your students?
Every student brings to the classroom her/his own unique talents and gifts. We recognize this. Our professors do too. Many have received their education at top schools like Stanford, Harvard, etc. But, you will never hear them touting or flaunting their education above the experiences or discussion richness that happens on the discussion boards every day. We have prestige in our credentials. But we know that what happens in the class is what is important and each student adds to that value.
Can you share a short example or highlight of faculty achievement in the program?
We have faculty who have founded, built and sold companies, we have faculty who have been communications director and PR for NASA, we have faculty who have worked as VP's for top healthcare organizations in US, we have faculty who have published in the area of human trafficking and who chaired the first ever academic conference on the subject, we have faculty who teach at the leadership institute in Beijing and Tianjin and have international business experience in Brazil and Hong Kong. Several of our faculty have taught at numerous police academies across the US in the area of leadership and service.
Doane offers emphasis areas?  Which are most popular and why?
Our most popular area of emphasis is Leadership and Human Resources. These two are generally tied for the most interest and the popularity is likely due to the students we tend to draw. Many come from the HR background. Also, the Leadership emphasis has some great teachers and the Managing Change class gets rave reviews. Often people take that class and do what we call a tailored emphasis picking up that class and then a couple others in HR or possibly even a project management class. We often see that the tailored emphasis which is kind of a "pick three" options is really loved by a lot of our students.
Please walk us through your innovative Micro Masters and DoaneX partner program.
We know we don't have the expertise to do everything at the top level. So instead of choosing areas where we would develop a subpar program we decided to partner with other Universities and create pathways for our students to do an emphasis in an area she/he loves and transfer 9 credits into our Doane MBA program. This allows us to do what we do well better, while giving our students the opportunity to learn from the best of the best for now. This isn't to say that some day we won't be able to built out our own program in these areas, but for now, why would we when this works so well.
What companies typically recruit MBAs from your program?
We have healthcare companies, insurance companies, banks, lending organizations, manufacturing companies, a lot of the companies that are in our local vicinity are connected to the banking, insurance, farm equipment and healthcare and these tend to be the top employers.
What advice would you give a prospective candidate for your online MBA program? 
Be prepared for great professors who are going to challenge you but who understand you are a working professional. Make time in your week to do your class work just as if you were in class. Essential to treat this as if you were in the class. The great thing is you get to pick the class time (with an awareness of due dates!)
Why should a prospective MBA candidate choose Doane University for their MBA?
Quality, flexibility and price. Three things we stand by.
Tell us about the career services and professional resources that are offered to online MBA degree candidates?
We have a career services department that is available to online students during and after an MBA is achieved. They can reach these services online and by appointment. There is also a portal specifically for career support set up for students. Once you are with Doane, we are here for you.
Thanks to Dr. Debora Sepich for participating. For more interviews, check out our Online MBA Report Interview Series.