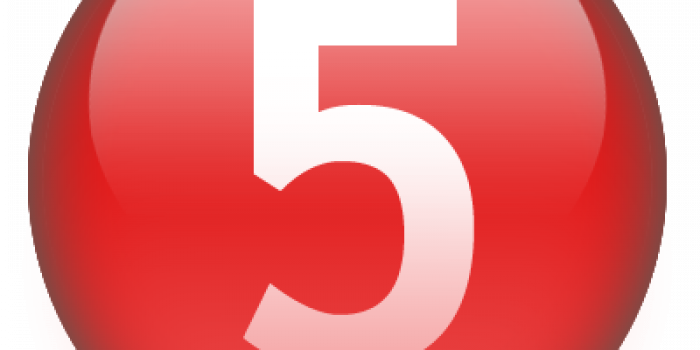 Some 43.3 million Americans carry a whopping $1.26 trillion in student debt. Tuition costs are on the rise at both the undergraduate and graduate levels and even average schools now cost more than $100,000 for a four-year degree. Further, according to Bloomberg, the most selective MBA programs were set to increase tuition for the class of 2016 nearly four percent or more, "building on a 37 percent rise in the degree's sticker price over the past six years. With living expenses and other add-ons, MBA students at top schools can easily clear $150,000 in costs by the time they graduate."
With such a high sticker price, why would anyone want to earn an MBA? The simple answer is the expectation of greater earnings in the long run. Although an undergraduate degree is certainly valuable, individuals with an advanced degree also enjoy greater stability. According to the Bureau of Labor Statistics' (BLS) most recent report on earnings and unemployment rates by educational attainment, individuals with an advanced degree earn an average of $1,341 to $1,730 per week and have an average unemployment rate of 1.5 to 2.4 percent, while those with an undergraduate degree average $1,137 per week and have a 2.8 percent unemployment rate. 
MBAs enjoy even greater stability and higher salaries than other advanced degree holders do. According to a 2015 CNN Money report, 43 percent of MBA graduates surveyed by Training the Street reported a base salary of at least $125,000. Another 36 percent reported making between $100,000 and $125,000. Further, the BLS reports that top executives, who typically hold multiple degrees, including an MBA, are among the highest paid workers in the U.S. Median annual wages are $102,750 per year for top execs and $173,320 for chief executives. General and operations managers average $97,270 per year, and those working in finance average $115,320 per year. 
While starting salaries for MBAs are high, when you add a mortgage, kids, car payments, auto and health insurance, a $800-a-month student loan payment and other expenses, that six-figure salary wont' go too far. Fortunately, while many schools have increased tuition rates to nearly unattainable levels, some schools are still very affordable—especially for residents. Even better is, many of these schools offer a faster return on investment (ROI) than many elite schools, so you don't have to wait 10+ years to start a family or build a home.
We found five schools that have mastered the art of running a high-quality MBA program, while keeping tuition costs low and return on investment high. Here you go. 
1. Texas A&M University - Corpus Christi, College of Business, Corpus Christi, Texas 
Texas A&M University - Corpus Christi is one of the nation's four most affordable comprehensive public universities with a high return on investment. Graduates of the AACSB-accredited program recoup their investment in three years. According to the school, the full-time MBA program maximizes the return on students' educational investment through an intensive schedule with world-class faculty, small cohorts, and exceptional career management services.
The 12-month program consists of 30 credit hours of study covering communications, leadership, technology, analytics, corporate and social responsibility and more. The 10-course program offers elective courses such as Entrepreneurship, Seminar: Leadership, and Seminar: Social Media Marketing. 
Tuition for the Online General MBA is $12,313.70; out-of-state students receive a $13,402 Out-of-State Tuition Voucher toward the $25,715.70 tuition, making the total cost equivalent to in-state tuition. Tuition for the online MBA with a concentration is $14,776.44; out-of-state students receive a $16,082.40 scholarship toward the $30,858.84 tuition, making the total cost equivalent to in-state tuition. 
2. University of Illinois at Urbana-Champaign, College of Business, Champaign, Illinois 
Gies College of Business at University of Illinois at Urbana-Campaign offers an MBA program that takes two years to complete. Known as the iMBA Online, the program, which has an ROI of less than four years, features a customizable curriculum, experiential learning (study abroad trips, case competitions, working at the world's largest student-run consultancy), joint degrees, and a global consulting program. Top students have the opportunity to earn substantial scholarships, up to and including full tuition, while others may compete in the Scholarship Case Competition. According to the school, "a student starting the iMBA program as a degree student should expect to pay around $20,000 in tuition and fees."
3. California State University Long Beach, College of Business Administration, Long Beach, California
Like the other schools on our list, of the 13,000 plus business schools around the world, California State University Long Beach (CSULB) is one of only 681 business schools that have earned AACSB accreditation. The school is also one of the few California member schools in the prestigious Graduate Management Admission Council (GMAC). CSULB's "value-driven MBA program" has several options for students from all walks of life including the Daytime Accelerated MBA, the Saturday MBA, the Evening MBA, and the new Online MBA (launches fall 2019). 
The new Online MBA is a cohort-based program that will take approximately 21 months to complete. The cost for the program is approximately $30,000 to $35,000 for California residents and approximately $48,000 to $53,000 for non-California residents. According to several salary reporting websites, the average salary for CSULB MBA graduates is $110,000 and the ROI is 3.1 years. 
4. Purdue University Global, School of Business and Information Technology, Indianapolis, Indiana 
Purdue University Global is part of the Purdue University system. The School of Business and Information Technologyoffers an Online MBA with six career-focused concentrations including Finance, Health Care, Human Resources, IT, Marketing, and Project Management. This ACBSP-accredited program features an ExcelTrack, which allows students to work at their own pace and take as many courses as they want per term for one flat rate. Marketed as "A Faster, More Affordable Way to Earn Your MBA," the program consists of 76 credit hours, with a standard total tuition cost (with concentration) of $36,860. 
5. University of Nebraska - Lincoln, College of Business, Lincoln, Nebraska
According to the College of Business at University of Nebraska - Lincoln, "the Financial Times ranks the [email protected] the #1 value-for-the-money program in the world because of the combination of fair program cost and strong career outcomes for graduates," and the Times also ranks the program #1 in the world for alumni salary increases." On average [email protected] graduates earn 40% more money after obtaining their degree.
It is estimated that the average salary for [email protected] graduates is $110,154.
According to the school, students in the program will engage with "Nebraska's Big Ten business faculty through online classes," and all students have access to UNL's "leading career center," a career coach, online resume review, and a "strong" alumni network. The fully online [email protected] also highlights mobile-optimized classes and an 8-week course schedule, which "make it possible to balance career advancement" with students' "current job and family/life commitments."
The flat rate for the 48 credit-hour program is $30,240 (or $630 per credit hour).
Sources 
"AACSB International." AACSB International. N.p., n.d. Web. 16 July 2016.
"A Look at the Shocking Student Loan Debt Statistics for 2016." Student Loan Hero. Student Loan Hero, Inc., n.d. Web. 16 July 2016. 
Brown, Rachel. "Which MBAs Offer A Good Return On Investment?" Investopedia.
Investopedia, LLC., 13 Sept. 2011. Web. 16 July 2016. 
"Earnings and Unemployment Rates by Educational Attainment." U.S. Bureau of Labor Statistics. United States Department of Labor, 15 Mar. 2016. Web. 18 Jul. 2016. 
Fox, Emily Jane. "This Degree Can Earn You $125,000 or More." CNNMoney. Cable News Network, 24 June 2015. Web. 14 Feb. 2016. 
"PayScale - Salary Comparison, Salary Survey, Search Wages." PayScale. Payscale, Inc., n.d. Web. 16 July 2016.
Treasure, Michelle. "Forbes Ranks BYU MBA No. 15 on ROI." BYU Marriot School of Management. Brigham Young University, n.d. Web. 16 July 2016. 
Zlomek, Erin. "Elite Business Schools Hike Tuition for the Class of 2016." Bloomberg.com. Bloomberg, 19 Mar. 2014. Web. 16 July 2016.
Please note that unless otherwise stated, tuition and program information was obtained from each schools official website. At the time this article was published, all information was accurate.