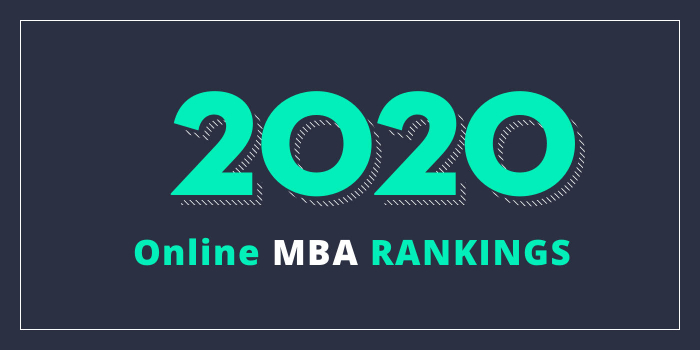 Our 2020 rankings of the Top Online MBA Programs in Ohio. For an explanation of ranking criteria, click here.
Top Ohio Online MBA Programs - 2020 Rankings

| Ranking | School | City |
| --- | --- | --- |
| 1 | University of Cincinnati | Cincinnati |
| 2 | Ohio University | Athens |
| 3 | University of Dayton | Dayton |
| 4 | Ohio Dominican University | Columbus |
1. University of Cincinnati, Cincinnati, Ohio

The University of Cincinnati was established in 1819, making it one of the oldest universities in the country. The school UC serves 46,388 students across 14 colleges and it houses one of the countries top three co-op programs. Students in the program "earn a collective $75 million annually working for about 1,300 international employers via their co-op work placements," says the school "alternating academic semesters with professional, paid work directly tied to their majors with employers like Apple, Boeing, Disney, Fisher Price, HBO, NASA, Nike, P&G, Toyota and hundreds more."
The Carl H. Lindner College of Business at the University of Cincinnati has been accredited by the AACSB since 1919. The school offers an online MBA program that combines academic study with hands-on learning. The 38 to 48 credit hour program provides core skills in Economics, Marketing, Information Technology, Accounting, and Leadership. Besides the opportunity to earn their degree at an accelerated pace (in as few as 12 months), Lindner Online MBA students have seven online certificate/concentration options including Health Care Administration, Health Care Finance, Health Care Operations, Health Care Policy and Regulation, Marketing, Corporate Taxation, and Individual Taxation.
Each certificate/concentration requires 12 credit hours.
2. Ohio University, Athens, Ohio

Ohio University was established in 1804 as the state's first university. Serving more than 17,900 23,000 students at the Athens campus, the school offers 250 academic programs across 20+ colleges and schools.
The College of Business at Ohio University offers an AACSB-accredited MBA program that may be completed entirely online. There is no GMAT requirement for admission and students may choose from eight concentrations including Accounting, Business Analytics, Business Venturing & Entrepreneurship, Executive Management, Finance, Health Care, Operations and Supply Chain Management, and Strategic Selling & Sales Leadership.
Course highlights include Accounting for Executives, Applied Business Experience (CAPSIM), Descriptive Analytics, Organizational Behavior and Human Resource Management, and Strategic Use of Information. In the CAPSIM course, "students will work in teams and apply course material to complete simulated business experience," says the school. In the simulation, each team runs a fictitious firm.
Students "will define a business problem to address, assess the organization and its context, suggest solutions, and deliver an action plan for implementing the solution. Teams compete with one another in a dynamic industry environment." The CAPSIM course "provides an opportunity to apply many of the concepts learned throughout the program."
The MBA program at Ohio University may be completed in just two years, full-time.
3. University of Dayton, Dayton, Ohio

Founded in 1850, the University of Dayton (UD) is a Catholic research university serving nearly 11,500 undergraduate, graduate, and law students. With 120,000+ living alumni worldwide, UD began with just one building and one farm. Today, the school sits on nearly 400 acres that house five colleges and schools including the College of Arts and Sciences, and the Schools of Business Administration, Education and Health Sciences, Engineering, and Law.
The School of Business Administration offers an MBA program known as MBA@Dayton. This AACSB-accredited program offers concentrations in Business Analytics and Marketing. Students choosing either option will complete three elective courses instead of two (for a total of nine credits). This will add three credits to the course of study.
Several pathways are available including One-Year, Foundational, and Accelerated. The One-Year MBA path allows students to advance their careers sooner, for less of a financial investment, by completing the program in a shorter amount of time. Students will take 13-14 courses (30-31.5 credits), along with two immersions in 12 months. Immersions are collaborative learning experiences that provide opportunities to learn from influential business leaders, engage in group workshops, and network with peers.
The Foundational MBA is designed for professionals who need to build a comprehensive foundation in the fundamentals of business. Students will take 18-22 courses (36-45 credits) and two immersions in 18-24 months. The Accelerated MBA is designed for business professionals who have eight or more years of full-time work experience. Students complete fewer foundation courses, allowing them to advance their careers faster and for less of a financial investment. The program consists of 14-19 courses (31.5-39 credits) and two immersions. The program may be completed in 15-18 months.
Graduates of all programs will have the skills need to advance into a leadership role in their current industry, transition into a different industry, or move from a small business or nonprofit organization to a more corporate environment.
4. Ohio Dominican University, Columbus, Ohio

Founded in 1911, Ohio Dominican University (ODU) is Central Ohio's only Catholic University. The school serves around 1,650 students enrolled in 40 undergraduate majors and nine graduate degrees across a number of divisions. The Division of Business offers an online MBA program that has six concentration options including Data Analytics, Risk Management, Finance, Accounting, Leadership, and Sport Management. A concentration is not required, but should the student choose one, they will have to take two additional courses (six credit hours).
The ACBSP-accredited ODU Online MBA "stresses ethical leadership and strategic agility," says the school, which prepares students "for leadership positions in a wide variety of agencies, organizations and corporations." Students in the program may take one or two courses at a time either 100% online, on-campus (classes meet one evening per week) or a combination of both. The GMAT is not required for admission and the program may be completed in as few as 16 months.