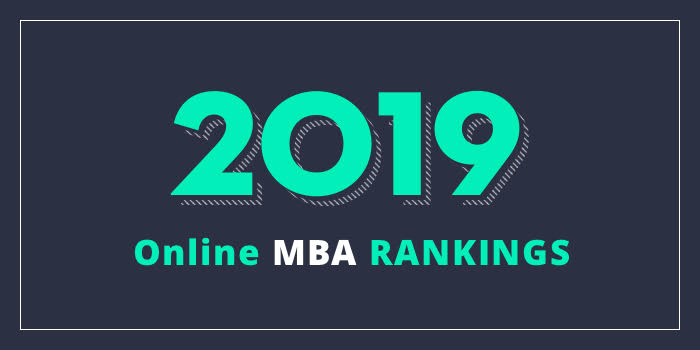 Top Online MBA Programs in Michigan - 2019 Rankings

| Ranking | School | City |
| --- | --- | --- |
| 1 | Central Michigan University | Mount Pleasant |
| 2 | University of Michigan-Dearborn | Dearborn |
| 3 | Ferris State University | Big Rapids |
Our 2019 rankings of the Top Online MBA Programs in Michigan. For an explanation of ranking criteria, click here.

1. Central Michigan University, Mount Pleasant, Michigan
The Central Michigan University Global Campus (CMU Global Campus) and College of Business Administration offer an online MBA program that features several emphasis areas including Human Resource Management, Logistics Management, Marketing, Value-Driven Organization (VDO), and ERP Emphasis Using SAP Software. SAP is the world's largest enterprise applications software company, with a wide range of software used by more than 38,000 firms in over 120 countries. The ERP Emphasis/SAP is a 40 credit hour program that requires a two-week face-to-face SAP Academy.
Depending on the area of concentration, MBA students may have to take anywhere from 36 to 43 credit hours to complete the program. The online MBA program at CMU Global Campus is AACSB-accredited.

2. University of Michigan-Dearborn, Dearborn, Michigan
The College of Business at University of Michigan-Dearborn offers several MBA programs that may be completed 100% online, on-campus, or a combination of the two. Programs include an MBA with a concentration, the MBA/MS in Finance, and the MBA/MSE-ISE (MBA/MS in Engineering, Industrial Systems Engineering).
Concentrations for the MBA are optional and include Accounting, Finance, International Business, Management Information Systems, Marketing, and Supply Chain Management. Per the school, MBA students can complete the concentrations in Finance and International Business online, or they can take online elective courses, instead.
Students who choose the hybrid option will have full access to campus-based resources and they will participate in face-to-face events, such as professional organizations and study-abroad opportunities.
The AACSB-accredited online MBA requires 36 to 48 credit hours of study, and it may be completed within two to two-and-a-half years. Admission is rolling, so students may begin the program in September or January. May admission is also usually possible for part-time students.

3. Ferris State University, Big Rapids, Michigan
The College of Business at Ferris State University (FSU COB) offers a fully online MBA program that allows students to take their first two courses without a GMAT or GRE score. Courses for the 39 credit hour program are taught by FSU COB tenured and tenure-track faculty located in Big Rapids, Michigan. Per the school, the core for the program "draws from primary pillars of business administration: Business Management, Finance, Accounting, Marketing, Economics, and Business Law."
Students will also take core courses such as Information Systems Strategy and Lean Enterprises Systems. In addition to the core, students are required to choose a 9-credit concentration. Options include Business Intelligence, Design & Innovation Management, Incident Response, Lean Systems and Leadership, Performance Metrics, Project Management, and Supply Chain Management & Lean Logistics.
Students who wish to create their own focus will have the opportunity to work with an advisor to "select a combination of existing graduate courses and/or propose independent research to customize a concentration in nearly any field of study. This allows the candidate to specialize in a specific cognate or concentration based on his or her employment interest."
The ACBSP-accredited FSU Online MBA program is an open enrollment program, so it is possible for students to register during the semester prior to taking courses.