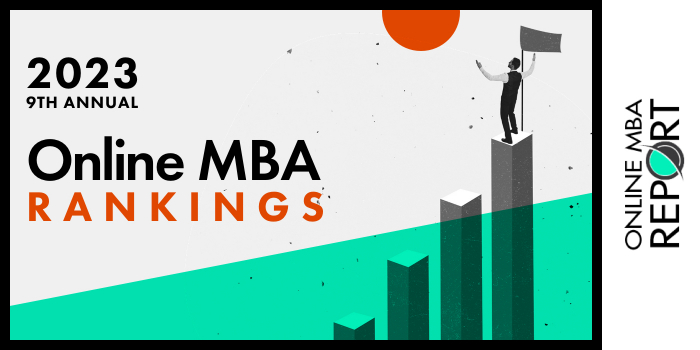 Our 2023 ranking of the Top Online MBA Programs in Louisiana. For an explanation of ranking criteria, click here.
Top Online MBA Programs in Louisiana - 2023 College Rankings

| Ranking | School | City |
| --- | --- | --- |
| 1 | Louisiana State University | Baton Rouge |
| 2 | Loyola University New Orleans | New Orleans |
1. Louisiana State University, Baton Rouge, Louisiana

Louisiana State University (LSU) is home to E.J. Ourso College of Business, which has a 100% Online MBA with three in-demand specializations. Students can select one option from the following: Emerging Technology, Data Analytics, and Healthcare Management. Students pursuing Data Analytics or Emerging Technology can also earn a graduate certificate without taking any additional courses.
Known as the Flores Online MBA, this 36 credit hour AACSB-accredited program features a project-based curriculum, with students engaging with peers and faculty through LSU's Distance Learning Platform. Course examples include Strategic Management, Operations Management, Information Systems, Managerial Statistics, Leadership, Business Law, Cost Accounting, and Marketing Management.
Other program features include STEM designation; six start dates annually; and opportunities to engage with LSU partners such as Amazon, Turner Industries, the National Electrical Contractors Association (NECA), Quality Matters (QM), Guild, the Association for Talent Development (ATD), and Penhall Company.
Students may complete the Flores Online MBA at Louisiana State University in as few as 18 months. Graduate are prepared to pursue leadership roles across industries or advancement opportunities in their current careers.
Louisiana State University was founded in 1860 as the Louisiana State Seminary of Learning and Military Academy. The flagship institution of the Louisiana State University System, LSU serves approximately 37,355 students enrolled in more than 330 programs across 18 colleges, schools, centers, and LSU Online. Louisiana State University is accredited by the Southern Association of Colleges and Schools Commission on Colleges (SACSCOC).
2. Loyola University New Orleans, New Orleans, Louisiana

Loyola University New Orleans (Loyno) is home to the College of Business, which has several online options for professionals seeking a graduate business degree. Options include the MBA; MBA/Master of Pastoral Studies; MBA/Master of Criminology & Justice; and MBA/JD.
Students in all programs must complete the MBA Program Curriculum, which consists of 36-39 credit hours. This includes three to six credits of foundational coursework, 18 credits of functional core coursework, nine elective credits that can be applied toward an optional certificate, and six credit hours for the Dynamic Capstone. Certificates are awarded to students who complete a minimum of nine credits in areas such as Operations, Healthcare Management, Marketing, Entrepreneurship, or Finance.
The Dynamic Capstone is a combination of an experiential learning practicum and final capstone project, where students have the opportunity to work with a corporation, startup, or nonprofit. Throughout the capstone, students will collaborate with peers on the project and case analysis. Experiential consulting practicum options may include the Global Practicum (global immersion project), IdeaCorps MBA Consulting Challenge (entrepreneurial-focused competition where students help advance startups through various stages of development), or Non-Profit Consulting Practicum (live consulting experience with a non-profit organization).
Graduates of the Online MBA and Dual Degree programs at Loyola University New Orleans are prepared for advancement opportunities with their current employer or to pursue leadership positions such as Operations Manager or Director, Faith-Based Healthcare Leader, Public Policy Advocate, Business Consultant, Nonprofit Director, VP for Mission Integration, Investment Fund Manager, Health Services Manager, Account Executive, Marketing Manager or Director, Agency Director, Non-Profit Executive, Financial Manager, and Entrepreneur.
Established in 1904 as Loyola College, Loyola University New Orleans is a private, Jesuit university that serves approximately 4,550 students enrolled in close to 150 programs across five colleges and Loyola Online. Situated on 24 acres across from Audubon Park and Audubon Zoo, Loyola University New Orleans is accredited by the Southern Association of Colleges and Schools Commission on Colleges (SACSCOC). Loyno is also a member of the Association of Jesuit Colleges & Universities (AJCU).