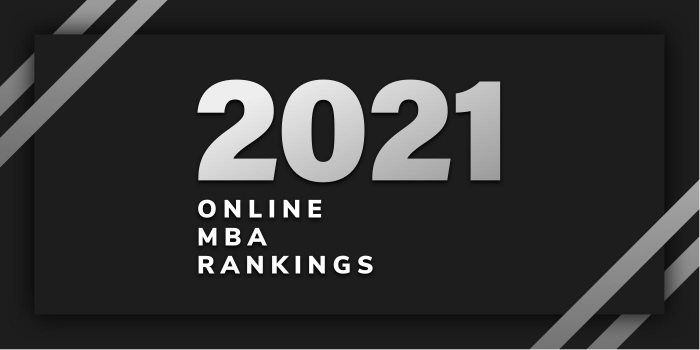 Our 2021 ranking of the Top Online MBA Programs in Louisiana. For an explanation of ranking criteria, click here.
Top Online MBA Programs in Louisiana - 2021 Rankings

| Ranking | School | City |
| --- | --- | --- |
| 1 | Louisiana State University | Baton Rouge |
| 2 | Loyola University New Orleans | New Orleans |
1. Louisiana State University, Baton Rouge, Louisiana

Louisiana State University (LSU) welcomed its first class on January 2, 1860. Today, the school is in the elite 1% of U.S. universities having land-, sea-, and space-grant designations. Serving 34,290 enrolled in more than 235 programs in 15 colleges and schools, LSU is known for graduating students that leave the school with zero debt and the chance to earn, on average, $12,000 more than those graduating from other universities.
The E.J. Ourso College of Business at Louisiana State University (LSU) is home to the Flores Online MBA. Designed for professionals with at least five years' work experience, this AACSB-accredited program offers six start dates annually.
Flores MBA students are required to take 14 courses (42 credit hours) and they have the opportunity to choose elective courses to create a focus. A few options include Negotiation, Persuasion and Influence, and Seminar in New Developments in Business Administration.
There are no residency requirements for the LSU Flores Online MBA and students may complete the program in as few as 18 months.
2. Loyola University New Orleans, New Orleans, Louisiana

Loyola University New Orleans (Loyno) was established in 1904 as Loyola College and chartered as a university in 1912. The school, which bears the name of the Jesuit founder, Saint Ignatius of Loyola, serves around 4,550 students enrolled in 110 undergraduate programs and 36 graduate and professional programs. Academic divisions include the Colleges of Arts & Sciences, Business, Law, Music + Media, and Nursing & Health. Loyno also houses Loyola Online, which offers flexible paths to earning a degree.
Loyola Online and the College of Business offer several Online MBA Programs including the Traditional MBA and the Dual MBA/Master of Criminology and Justice, MBA/JD, and MBA/Master of Pastoral Studies. The Online MBA is designed for all types of learners including those who want to advance their careers quickly (accelerated seven- and eight-week terms are available) and working professionals and students with other commitments who can take advantage of the programs' part-time options, completing six or fewer credit hours each term.
The Loyno Online MBA consists of 40 credits, including 24 core MBA courses, 12 hours of electives, and four hours of immersion week course. Each immersion week is one credit hour. Through elective courses, students may specialize in any area or opt for the Concentration in Finance. Just a few elective options include Business Decision Modeling, Consumer Analysis & Research, Digital Marketing & Analytics, Innovation & Entrepreneurship, Project Management, and Quality & Performance Excellence.
Graduates of the Loyno Online MBA Program are prepared for advancement opportunities or to pursue positions such as Account Executive, Business Consultant, Entrepreneur, Financial Manager, Health Services Manager, Investment Fund Manager, Marketing Manager, Nonprofit Director, Operations Manager, and many others.