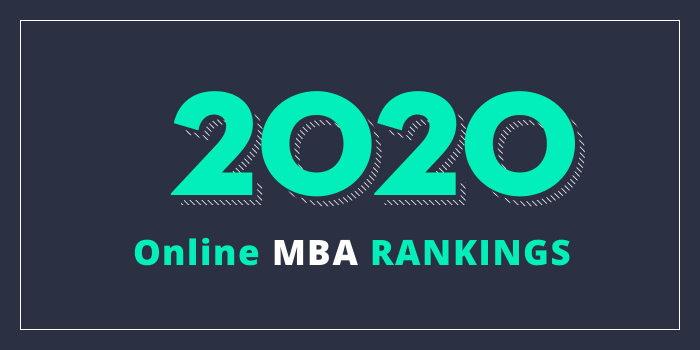 Our 2020 rankings of the Top Online MBA Programs in Colorado. For an explanation of ranking criteria, click here.
Top Colorado Online MBA Programs - 2020 Rankings

| Ranking | School | City |
| --- | --- | --- |
| 1 | Colorado State University | Fort Collins |
| 2 | University of Colorado | Colorado Springs |
1. Colorado State University, Fort Collins, Colorado

Founded in 1870 as the Colorado Agricultural College, Colorado State University (CSU) is situated on nearly 5,000 acres of land, including the main campus, a foothills campus, an agricultural campus, and a Mountain Campus. Colorado State also has 4,600 acres for research centers, Cooperative Extension offices, and Colorado State Forest Service stations.
Serving around 23,768 undergraduate students and 3,962 graduate students, CSU offers more than 250 academic programs, more than 80 minors, and several professional advising tracks across eight colleges and a graduate school. The College of Business at Colorado State University offers a Professional MBA Program that dates back to 1975 when the first "distance" offering was introduced.
Today, the 40 credit hour program is offered 100% online and it offers the opportunity to focus in one of several areas including Computer Information Systems, Finance, and Marketing Data Analytics. Students may also choose to focus in "Professional Enrichment," which consists of electives such as International Study Trip (summer) and Contemporary Issues in Business: Leadership Symposium: Building and Leading Exceptional Organizational Teams.
During the optional International Study Trip, students will meet with business leaders, "learning international business culture, and becoming acclimated to environments" different from their own. In addition to the study trip and several focus areas, the CSU College of Business offers a number of unique business certificates to complement the MBA program. Options include Accounting, Ethics and Auditing, Applied Finance, Business Analytics and Accounting Systems, Business Information Systems, Business Intelligence, IT Project Management, Marketing Management, Nonprofit Administration, and Ski Area Management.
Including the focus area and study trip, students can expect to complete the AACSB-accredited online MBA program in as few as 21 months. However, students have the option to take up to five years to complete the program.
2. University of Colorado-Colorado Springs, Colorado Springs, Colorado

University of Colorado-Colorado Springs (UCCS) dates back to as early as the 1920s when the school offered courses at numerous Colorado Springs locations. However, "when George J. Dwire sold the 80-acre Cragmor Sanitarium to the University of Colorado for $1," says the school "the campus we call home now was born."
From 1965 to 1972, the Colorado Springs Center operated as a division of the CU Boulder campus. However, UCCS was recognized as a distinct campus in 1974, along with two Denver campuses. Today, UCCS serves around 17,000 students (12-Month unduplicated headcount - FY19) enrolled in 100 options within 50 undergraduate, graduate, and seven doctoral degrees in six UCCS colleges and schools.
The College of Business at University of Colorado-Colorado Springs (UCCS) offers an MBA program that may be completed entirely online. Launched in 1996, the UCCS Online MBA Program was among the first AACSB-accredited degrees to be offered fully online.
Students may customize the program by pursuing a General MBA or choosing from 10 specializations such as Finance, Health Care Administration, Innovation Management, International Business, Management, Marketing, and Project Management. Students must take 12 credits of electives to complete a specialization.
The UCCS MBA consists of 36-45 credit hours depending on a student's previous academic background. The curriculum includes a mix of foundation, core, and elective courses. Course highlights include Bridging Strategy & Tactics in Project Management, Customer-Focused Process: Quality Management & Metrics, Entrepreneurship & New Ventures, International Marketing & Export Management, Internet Marketing & Social Media, Managing Innovation for Strategic Advantage, and Transforming Technology Organizations & Employees.
Two optional short-term study abroad courses are also available including Regional Business Environment Asia and Regional Business Environment Europe. Other program highlights include small class sizes, "excellent" career and alumni services, available GMAT/GRE waivers, and courses taught by the same faculty who teach in the on-campus MBA program. Students also have the ability to complete the AACSB-accredited UCCS MBA in as little as 18 months, or as much as five years, and the option to start in the fall, spring or summer.