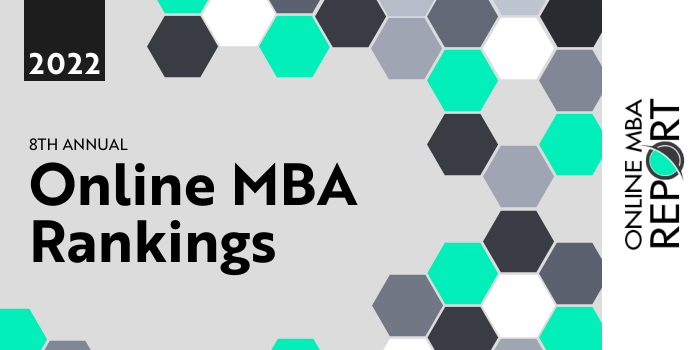 Our 2022 ranking of the Top Online MBA Program in Arkansas. For an explanation of ranking criteria, click here.
Top Online MBA Programs in Arkansas - 2022 College Rankings

| Ranking | School | City |
| --- | --- | --- |
| 1 | Arkansas State University | Jonesboro |
| 2 | Southern Arkansas University | Magnolia |
1. Arkansas State University, Jonesboro, Arkansas

Neil Griffin College of Business at Arkansas State University (Arkansas State or A-State) houses the Department of Management and Marketing, home to the MBA Program. Two delivery options are available: Traditional On-Campus and 100% Online. As part of Neil Griffin College of Business, both options are AACSB accredited.
The A-State Online MBA has Concentrations in Marketing, Agricultural Business, Supply Chain Management, and Financial Planning & Analysis. Students in all areas will take eight core courses for a total of 24 credit hours and three business electives for a total of nine credit hours. Core course examples include Strategic Management, Managerial Economics, Business Analytics, Fundamentals of Project Management, and Corporate Financial Management.
Electives can be selected from any concentration elective courses. Examples include Consumer Behavior and Food Marketing, International Financial Markets, Business Cycles and Forecasting, Data Mining, Global Supply Chain Management, Leadership Development, Service Marketing Strategy, Sourcing and Procurement, and Logistics Operations.
The A-State Online MBA can be completed in as few as 12 months up to two years. Graduates of the program are prepared for advancement into roles such as Director, General Manager, and Director of Operations, among others.
Arkansas State University is accredited by The Higher Learning Commission (HLC). Founded in 1909, A-State serves 14,085 students, including close to 900 international students. Arkansas State University offers more than 200 degrees, certificates, and minor programs across seven colleges representing all major academic disciplines.
2. Southern Arkansas University, Magnolia, Arkansas

Southern Arkansas University (SAU) has a fully accredited MBA Program that can be completed on campus (evenings), online, or a combination of the two (hybrid). Housed in the David F. Rankin College of Business, the program is fully accredited by the AACSB. Students must complete 30 credit hours to graduate, including 24 credits in the MBA Core and six hours of electives.
Add an emphasis, and the required credit hours for the program increase to 33 or 36. Emphasis options include Social Entrepreneurship (36 credit hours), Agriculture Business (33 credit hours), Data Analytics (33 credit hours), Business Leadership (33 credit hours), and Supply Chain Management (33 credit hours). All Emphasis areas are available in all delivery formats and the program can be completed in two years.
While the SAU Rankin Online MBA is designed for students with a BBA degree, graduates of other programs can complete a 24-hour prerequisite program for admission. Students can enter the program any semester during the two-year rotation.
Graduates of the SAU Ranking MBA Program are prepared to pursue leadership roles in just about every sector.
Southern Arkansas University is accredited by the Higher Learning Commission (HLC) of the North Central Association of Colleges and Schools (NCA). Established in 1909 as the Third District Agricultural School, SAU serves 4,100 students enrolled in 80 degree programs in four colleges and the School of Graduate Studies.