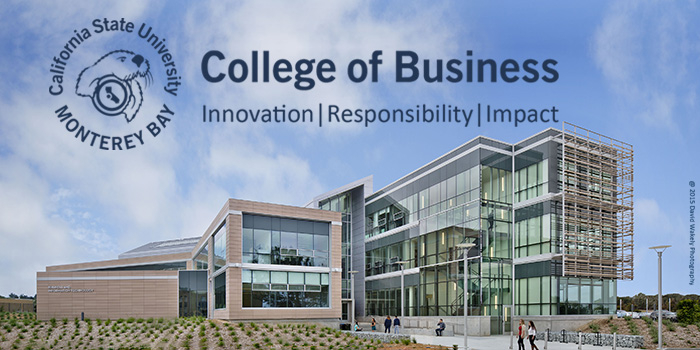 We recently had the pleasure of chatting with California State University, Monterery Bay's Dean, College of Business, Shyam Kamath, about CSUMB's online MBA program offerings. 
Part of CSU, Monterey Bay's online MBA philosophy lies in the idea of teaching MBA candidates about ethics and responsible business practices.  How does this form a student's outlook in their career? 
The CSUMB College of Business has adopted the ethos of Responsible Business as its guiding principle in everything it does. Responsible Business involves the deep understanding of the quintuple bottom line of Profit, People, Ethics, Equity and Planet. It involves the practice of creating business value through the active concern for people and community, ethical issues, underserved markets and people, and environmental impacts. The understanding of the tradeoffs and integrative elements of all these issues provides our students unique insights in to solving their organizations' problems in a manner that benefit all their stakeholders and the communities they operate in while running a financially viable and sustainable business. By completely redesigning and rebranding our MBA as the Responsible Business MBA in Fall 2019 we will be a unique program in the country that trains MBA students to become managers who understand the complexities of decision-making in the 21st century. By doing so, we believe that they will be able to create value for their organizations' stakeholders and humanity that are exemplified by companies like Patagonia,Ben and Jerry's, Smith & Hawken, REI and increasingly huge businesses like Levi Strauss, Timberland, The Gap and TESLA have been doing. Their outlooks, skills and impacts will be fundamentally transformative and relevant to our increasingly crowded, hot and flat world.
Congratulations on the recent $8 million in grants for innovation. How will this grant improve interaction for students and faculty? 
These grants were received by other parts of our university in 2016. However, they reflect the innovative DNA of our business school where we are constantly trying to create new programs and initiatives that impact our students, faculty and the community. This is reflected in our Sustainable Hospitality Management program, the first program of its kind in the country that integrates responsible business and sustainability in to every aspect of the program and is training a new generation of hospitality managers. It is captured in our unique focus on agtech-based agribusiness supply chain management program concentration and our upcoming first-of-breed Master of Science Program in Accounting Analytics. This provides our students with cutting-edge skills for the fast-evolving job market while constantly upgrading the skills and capabilities of our outstanding faculty.
CSU is well-known for it's diversity—what are the demographics of your Online MBA program?  Is it a global group of students? 
Our MBA program is a very diverse program that provides opportunity for those who have been traditionally underserved. Its students are almost even in the female-male ratio with eighty percent over the age of 26 and forty percent students from underserved minority backgrounds. We have almost every ethnic group represented in our cohorts with a number of students with global backgrounds. There is no majority ethnic group in the program with Whites (35-40%) and Latinos (~20%) forming large proportions while African-American and Asian-American each account for around 10% of the total.
Given there is no GMAT requirements, how does that open up opportunity for all students? 
One of CSUMB's goals is to provide educational access to underserved groups and target populations. By not requiring the GMAT, we provide the opportunity for experienced managers and professionals who have not been students for many years to return to college and gain managerial and entrepreneurship skills that they might not have gained based on their ability to respond to questions on a standardized test. The work experience, demographics and backgrounds of our students emphasizes the great opportunities our program provides for our students.
What type of student typically enrolls in your online MBA program? 
As noted above, they are typically experienced managers from diverse backgrounds who are evenly balanced gender-wise, and  who are willing to juggle the jobs they are employed in, the MBA program and their families. They are typically inclined to work in teams and solve problems creatively.
Are students required to spend time on campus? 
No, they are not required to spend time on campus because of their geographic distribution, However, 50-70% come to campus at the time of graduation to participate in events and receive their MBA degree certificates. In the redesigned Responsible Business MBA they will have an additional optional foreign immersion as part of a class but can substitute and international project for the actual overseas course.
How do students in the online MBA program interact with faculty?  
The MBA program and its modality are modeled after best practices for distance education. The program includes a variety of technologies that allow for both asynchronous and synchronous communication. Currently, each course in the program includes at least two live synchronous sessions, so at least two hours of synchronous activities (such as conference call, team presentations, live negotiation simulation) out of 135 hours of course activities for a 3-credit hour course. In the new Responsible Business MBA curriculum currently being designed for launch in Fall 2019, the synchronous component will further increase.
All courses are organized using a Course Management System, a customized version of Canvas. Since all courses use the same platform, once students familiarize themselves with the basic functionality, they can quickly and easily find the resources they need. Through the Course Management System, students have access to their faculty on a 24-7 basis through:
Repositories of class documents including syllabi, assignments, and notes.
Discussion boards and/or individual blogs.  
Video conferencing software, chat and messaging capabilities
Electronic turn-in for assignments.
Online quizzes and tests, some with immediate feedback.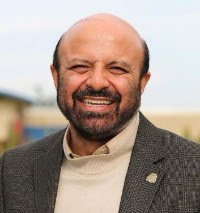 What is unique about the structure of your online MBA program?  
Our students encounter individualized study, rich diversity, global perspectives and sophisticated technologies in our Online MBA program.
Students thrive in a supportive online environment with small class sizes. The same exceptionally qualified professors who teach on campus are the instructors for our online courses, and our online interface allows each student to bond with instructors and other students and gain new, meaningful connections. In the Online MBA program at CSUMB, you can:
Study online, virtually any time, day or night
Apply for admission with no GMAT required
Absorb valuable and relevant experiential knowledge
Build lasting relationships that will serve you throughout your career
Benefit from "real time" case discussions with peers and instructors that relate to today's business news and issues
Study online, virtually any time, day or night
Earn a unique Responsible MBA with cutting-edge 21st century course content and curriculum                      
Enjoy unique learning and networking opportunities in our interactive environment 
Receive direct attention in online classes capped at 30 students each
Do you offer career services and professional resources to online MBA degree candidates?  
No, we do not due to the inherent conflict of interest this causes with their employing organizations and employers. We hope to do so sometime in the future.
What advice would you give a prospective candidate for your online MBA program? 
Make sure you apply early for your cohort and line up your application components and financial support for the program. Reach out to program counselors and staff to learn as much as you can about this unique program. Entry is competitive and is getting more so as the program continues to raise admission standards. Call the program faculty if you wish to learn more about the program. The Director and Associate Director of the program are always willing to help and answer questions as are all program advisors. Learn from your talented international-background faculty and fellow students for the opportunities are both within and outside the classroom. Do not hesitate! Apply now!
Thanks to Shyam Kamath for participating. For more interviews, check out our Online MBA Report Interview Series.