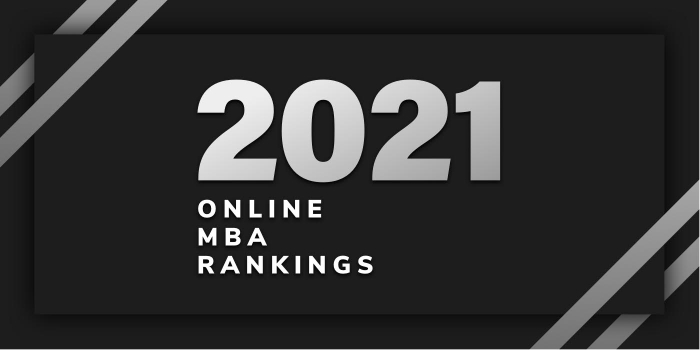 Our 2021 list of the Top 5 Online MBA Programs offered by colleges affiliated with the Catholic church. For an explanation of ranking criteria, click here.
Top 5 Catholic Online MBA Programs – 2021 Rankings

| Ranking | School | State |
| --- | --- | --- |
| 1 | Santa Clara University | California |
| 2 | Villanova University | Pennsylvania |
| 3 | Creighton University | Nebraska |
| 4 | University of Dallas | Texas |
| 5 | University of Dayton | Ohio |
1. Santa Clara University, El Camino Real, Santa Clara, California

Established in 1851, Santa Clara University (SCU) is a Jesuit university located in Silicon Valley. The school serves close to 8,700 students enrolled in 50 majors, minors, and programs across six schools and colleges. SCU's Leavey School of Business (LSB) houses the MBA program, which has on both campus and online options.
Designed to help students become "Silicon Valley Professionals (SVPs)," this AACSB-accredited program highlights a curriculum based in "innovation and responsibility," says the school. Sample courses include Doing Business in Silicon Valley, Leading People and Organizations, Ethics for Managers, Strategy, Analysis, Design, and Management of Enterprise Platforms, and Marketing is Everything. The program also highlights 28 units of free electives that allow students to focus in one or more areas.
The Leavey Online MBA requires two on-campus intensives, where students will meet their peers and experience Santa Clara University in person. These are the only two campus requirements. Otherwise, online students will take courses whenever and wherever, but they will learn from the same professors who teach the on-campus program. The program may be completed in as few as two years.
Leavey Online MBA alumni include C-level individuals from Adobe, Amazon, Apple, Cisco, Google, GoPro, LinkedIn, and many others.
2. Villanova University, Villanova, Pennsylvania

Villanova University was founded by the Order of Saint Augustine in 1842. The school serves 11,000 undergraduate, graduate and law students in the University's six colleges—the College of Liberal Arts and Sciences, the Villanova School of Business (VSB), the College of Engineering, the M. Louise Fitzpatrick College of Nursing, the College of Professional Studies and the Villanova University Charles Widger School of Law. More than 100 programs are available.
Villanova School of Business offers an MBA program that can be completed entirely online. The program is the "very same" program as the on-campus Villanova MBA, says the school. The curriculum includes courses that will expand students' "essential business knowledge with a focus on innovative and applied concepts, real-world immersion experiences and peer-to-peer learning." Program highlights include small classes (approximately 20 students per online section), live weekly sessions, and two residency opportunities, which foster "a strong learning community among faculty and students." Students may also participate in an optional international immersion into an emerging economy.
Students in the VSB Online MBA can begin the 48 credit hour (21 course) program in the fall, spring or summer semester. The curriculum is comprised of core, elective, fundamental, and capstone classes and students may choose up to two specializations from five areas including Analytics, Finance, International Business, Marketing, and Strategic Management.
Semesters for this AACSB-accredited program are divided into two sessions, each of which is eight weeks in the fall and spring and seven weeks in the summer. Students in the program progress through the curriculum, typically taking one or two courses per session. The VSB Online MBA can completed in just two years (Fast Track) and graduates of the program enjoy a 25% average salary raise.
3. Creighton University, Omaha, Nebraska

Creighton University is one of 28 Jesuit colleges and universities in the United States. Founded in 1878, this private school serves 8,200 undergraduate, graduate and professional students enrolled in degrees and certificate programs in more than 160 areas. More than 40 graduate degree programs are also available and programs are offered in nine colleges and schools.
Heider College of Business offers an MBA program designed for the working professional. The program has three delivery options including online, on campus, or a combination of the two (hybrid). Highlights for this 33 credit hour program include several MBA concentrations, the option to add a graduate certificate or a dual degree in addition to the MBA. Concentrations include Accounting, Business Intelligence and Analytics, Financial Psychology & Behavioral Finance (also a certificate), Finance, Leadership, and Personal Financial Planning (also a certificate).
Other certificate options include Business Analytics, Healthcare Management, Negotiation & Conflict Resolution, Organizational Leadership, and Project Management. Students can combine numerous degrees with the MBA. Just a few include MBA + Law, MBA + PharmD, MBA + MS in Investment Management & Financial Analysis.
Graduates of the AACSB-accredited Heider Online MBA Program have gone on to pursue careers at numerous Fortune 500 companies such as ConAgra Foods, Mutual of Omaha, TD Ameritrade, Union Pacific, and others. Job titles of recent graduates include CEO, Finance Manager, Marketing Manager, Operations Manager, President, Project Manager, and Vice President.
The Heider Online MBA Program can be completed in just over two years.
4. University of Dallas, Irving, Texas

University of Dallas (UD or UDallas) opened its doors in 1956. Welcoming all faiths, this private, Catholic, co-educational liberal arts university offers a comprehensive list of bachelor's, master's, doctoral and continuing education programs to nearly 2,500 students from across the U.S. and around the world. Programs are offered in four main academic divisions in the Arts, Business, Education, Humanities, Nursing, and Sciences.
The Satish & Yasmin Gupta College of Business offers an AACSB-accredited MBA program that can be completed 100% online, 100% on campus, or a combination of the two (hybrid). Course schedules are flexible for this 30 credit hour (10 course) program and nine concentrations options are available including Accounting, Business Analytics, Cybersecurity, Finance, Healthcare Analytics, Information & Technology Management, Marketing, Strategic Leadership, and Supply Chain Management. Concentrations require four additional courses (12 credits).
The UD MBA with a concentration can be completed in two to three years. The MBA without a concentration can be completed in just one to two years.
Graduates of the UD Online MBA Program work at companies around the world in hundreds of different industries. Examples of job titles earned by UD MBA alumni include Chief Executive Officer (CEO) Chief Information Officer (CIO), Chief Information Security Officer (CISO) and Chief Technology Officer (CTO), Computer and Information Systems Manager, Financial Manager, Health Services Manager, High-End Management Consultant, Investment Fund Manager, IT Director, Marketing Manager, and Sales Manager.
5. University of Dayton, Dayton, Ohio

University of Dayton (UD) was founded in 1850 by the Society of Mary (Marianists) as St. Mary's School for Boys. The school opened in a frame building with just 14 students. Known at various times as St. Mary's School, St. Mary's Institute, and St. Mary's College, the school assumed its present identity in 1920. Today, the University of Dayton sits on nearly 400 acres and the school is recognized as a top-tier national research university rooted in the Catholic tradition.
Serving nearly 11,700 undergraduate, graduate, and law students and more than 120,000 living alumni worldwide, UD houses five colleges and schools including the College of Arts and Sciences, and the Schools of Business Administration, Education and Health Sciences, Engineering, and Law.
The School of Business Administration offers an MBA program known as the [email protected]. This AACSB-accredited program offers concentrations in Business Analytics and Marketing. Students choosing either option will complete three elective courses instead of two (for a total of nine credits). This will add three credits to the course of study.
Several pathways are available including Accelerated, One-Year and Foundational. The One-Year MBA path allows students to advance their careers sooner, for less of a financial investment, by completing the program in a shorter amount of time. Students will take 13-14 courses (30-31.5 credits), along with two immersions in just 12 months. Immersions are collaborative learning experiences that provide opportunities to learn from influential business leaders, engage in group workshops, and network with peers.
The Accelerated MBA is designed for business professionals who have eight or more years of full-time work experience. Students complete fewer foundation courses, allowing them to advance their careers faster and for less of a financial investment. The program consists of 14-19 courses (31.5-39 credits) and two immersions and it may be completed in 15-18 months.
The Foundational MBA is designed for professionals who need to build a comprehensive foundation in the fundamentals of business. Students will take 18-22 courses (36-45 credits) and two immersions in 18-24 months.
Graduates of all programs will have the skills needed to advance into any leadership role in their current industry, transition into a different industry, or move from a small business or nonprofit organization to a more corporate environment.
As part of the UD School of Business, the [email protected] is AACSB accredited.