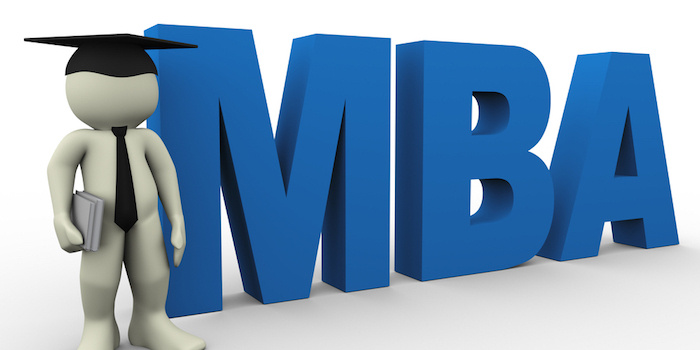 If you want to earn an MBA fast, there's no shortage of accelerated programs available to help get you there. And we're not talking about the Mini MBA, which requires less than 100 hours of total study, but only leads to a certificate. We're talking full-blown, accredited MBA programs that lead to a degree. Dubbed the "Accelerated MBA," these programs allow students to complete the entire curriculum in much less time. Just think—a traditional MBA program takes at least two full years to complete, while some accelerated programs take just 12 to 18 months to complete! You could finish even faster if you have an undergraduate degree in business or have completed all prerequisites prior to admission. 
The following are some of the best accelerated Online MBA programs that take anywhere from 12 to 18 months to complete. 
Benedictine University, 12 Months
Cleveland State University, 12 Months
Fitchburg State University, 12 Months
Harding University, 18 Months
Herzing University, 14 Months
Jacksonville University, 12 Months
Lynn University, 12 Months
Murray State University, 18 Months
Northwest Nazarene University, 16-18 Months
Oklahoma Christian University, 12 Months
Rochester Institute of Technology, 17 Months
Saint Leo University, 12 Months
Suffolk University Boston, 12+ Months
University of St. Francis Fort Wayne, 12 Months
Webster University, 12 Months
So you're probably wondering how these schools manage to cram two years of study into 12 to 18 months. According to Learn.org, "most accelerated MBA programs are designed as cohort programs, meaning the same students move through the entire program as a group. Courses are offered in a 'lockstep' fashion, such as in five blocks of 10-week sessions." Due to the "intensive schedule of accelerated MBA programs," Learn.org reports that, "not all of them offer internship opportunities and some actively advise against students undertaking internship experience." The overseas experience may be absent as well.
Though accelerated programs aren't for everyone, if you would like to earn an MBA in half the time and at half the cost of completing a traditional program, this pace might be a perfect fit for you.
Considering an MBA? Use our interactive map to find information on schools and colleges offering MBA programs in your state and across the U.S.
Sources
"Accelerated MBA Programs?" Learn.org. Learn.org, 2003-2017. Web. 01 May 2017.
Byrne, John A. "Has The One-Year MBA Come Of Age?" Poets&Quants. Poets&Quants, Inc., 25 Jan. 2016. Web. 01 May 2017.
Byrne, John A. "The Best One-Year MBA Programs." Poets&Quants. Poets&Quants, Inc., 23 July 2012. Web. 01 May 2017.