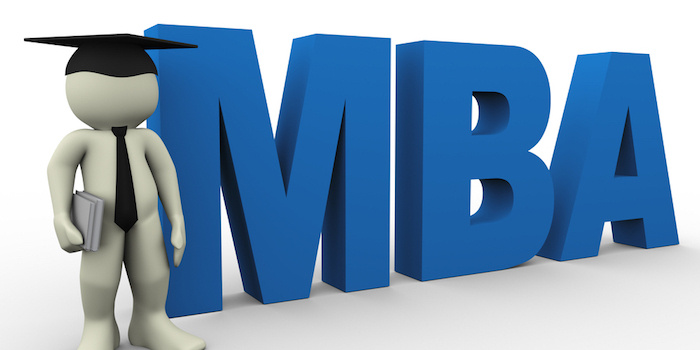 If you want to earn an MBA fast, there's no shortage of accelerated programs available to help you get you there. And we're not talking about the Mini MBA, which requires less than 100 hours of total study leading to a certificate. We're talking full-blown MBA programs that lead to a degree. Dubbed the "Accelerated MBA," these programs allow students to complete the entire curriculum in less time. Keep in mind that a traditional MBA program takes at least two full years to complete. An accelerated program can take as few as 12 months to complete. We even found a few programs that can be completed in nine, 10 or 11 months.
The Business School at University of Colorado Denver and Thunderbird School of Global Management offer programs that take 11 months to complete. If that's too long for you, Atkinson Graduate School of Management at Willamette University says its accelerated MBA can be completed in as few as nine months. Head overseas where accelerated programs are the norm and you will find a top-ranked 10-month option at INSEAD (Fontainebleau, France). How's that for the shortest MBA programs ever?
Though 12 months is the average completion time for Accelerated MBA programs, some could take 16-18 months to complete. This is still much less time than the 24 months it takes to complete a traditional MBA. Note that students with an undergraduate degree in business and those who have completed all prerequisites often finish the fastest.
The following are some of the best accelerated MBA programs that take just 12 months to complete. This is in addition to the schools mentioned earlier. Note that some schools may offer multiple programs, such as 10-, 15-, or 16-month options. This is in addition to the 12-month option.
Northwestern, Kellogg School of Management
Cornell University, Johnson Graduate School of Management
MIT, Sloan School of Management
Emory University, Goizueta Business School
University of Southern California, USC Marshall School of Business
University of Notre Dame, Mendoza College of Business
Boston University, Questrom School of Business
Babson College, F.W. Olin Graduate School of Business
University of Florida, Hough Graduate School of Business - Warrington
University of Pittsburgh, Joseph M. Katz Graduate School of Business
Pepperdine University, Graziadio School of Business
Emory University, Goizueta Business School
University of Miami, School of Business
University of Dayton, School of Business Administration
Southern Methodist University (SMU), Cox School of Business
So you're probably wondering how these schools manage to cram two years of study into just one. According to Learn.org, "most accelerated MBA programs are designed as cohort programs, meaning the same students move through the entire program as a group. Courses are offered in a 'lockstep' fashion, such as in five blocks of 10-week sessions. Due to the intensive schedule of accelerated MBA programs, not all of them offer internship opportunities and some actively advise against students undertaking internship experience." The overseas experience may be absent as well.
Though accelerated programs aren't for everyone, if you would like to earn an MBA at half the cost and without having to put your life on hold for two years (or more), the format might be a good fit for you.
Considering an MBA? Use our interactive map to find information on schools and colleges offering MBA programs in your state and across the U.S.
Sources
"Accelerated MBA Programs?" Learn.org. Learn.org, 2003-2017. Web. 01 May 2017.
Byrne, John A. "Has The One-Year MBA Come Of Age?" Poets&Quants. Poets&Quants, Inc., 25 Jan. 2016. Web. 01 May 2017.
Byrne, John A. "The Best One-Year MBA Programs." Poets&Quants. Poets&Quants, Inc., 23 July 2012. Web. 01 May 2017.